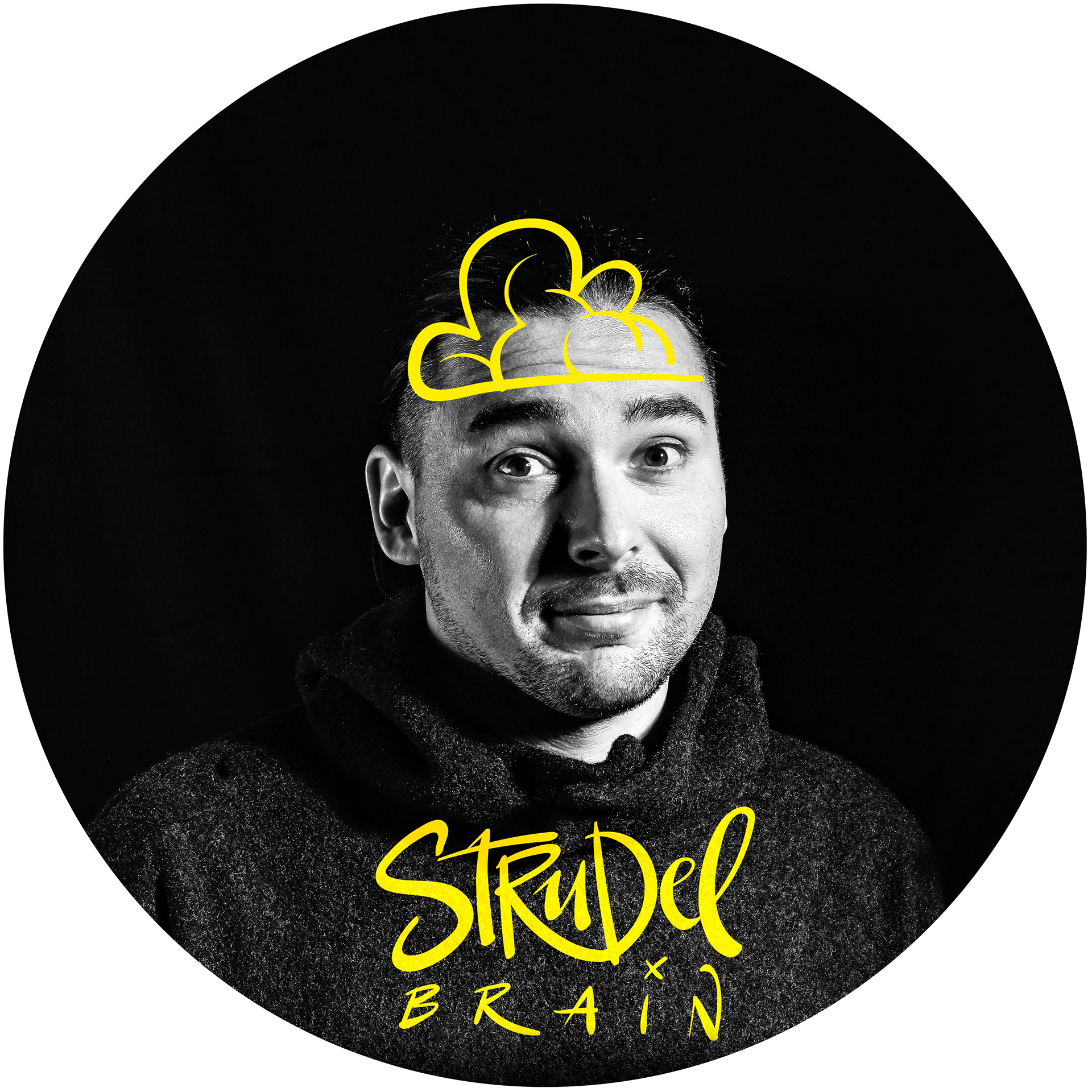 Matteo Cuccato
Illustration, graphic design, character development, storyboarding, coloring.
Peschiera del Garda, Italy
hello@matteocuccato.com
Languages
Italian (Native), English (Advanced), German (Advanced)
Skills
Adobe Illustrator, Adobe Photoshop, Adobe Indesign, Adobe Flash, Adobe After Effects, Apple Final Cut, Pixologic ZBrush, Adobe Lightroom
Bio
Born in South Tyrol, Italy, on July 17, 1984. Illustrator, graphic&character designer, photography lover.
Education
5 years of Art school "Giovanni Pascoli"
3 years of Art&Design at the "Free University of Bolzano"
1 year of comic school
Gesture Drawing by Schoolism at the "Accademia Nemo" in Florence with Louis Gonzales
Force Drawing by Scuola Internazionale di Comics in Reggio Emilia with Mike Mattesi
Work
5 years as Illustrator, Graphic&Character Designer for Amusment Park structure.
3 years as a freelancer for client such as Nickelodeon, Foot Locker, Wacom Europe, Adobe Italia, Microsoft Italia, Faber Castell Italia, MYSTERY BOX studios, Yahoo Sport, Huffington Post UK, H-Art, Rolling Stone Magazine, Selle Royal, Amusement Parks.
Represented internationally by MYSTERY BOX studios London
http://mysterybox.co  http://wearemysterybox.com/creatives/matteo-cuccato
Exhibitions
Personal Exhibition in Verona curated by Alberto Corradi (2013)
Pictoplasma Portrait Gallery (Character Selfie wall) in Berlin (2014)
http://portfolio.pictoplasma.com/category/exhibition
Pictoplasma Portrait Gallery (Character Selfie wall) in the Museum for Contemporary Art MARCO in Monterrey (2014)
Collective Exhibition in Treviso during the TCBF international festival.
Collective Exhibition "UP the project" in collaboration with Selle Royal                                              
Collective Exhibition "Opinel" in Vicenza curated by Art by Friends.
Collective Exhibition "99" and "Framed FK" in Torino during Torino Graphic Days. 
Workshops
Character design workshop in Verona (2013) for the Collective
Character design workshop in Milan (2013) for the Adobe Illustrator UG
Watch'n'Sketch workshop in Verona (2014) for Geekville
Creativity workshop in Bolzano for the Art School (2014)
Digital Character design workshop in Milan and Reggio Emilia for the Adobe Creativity Day (2014)
Poster Design workshop in Treviso for the Treviso Comic Book Festival (2014)
Digital Character design workshop in Milan with Wacom and Adobe during the Fuori Salone 2015
Digital Character design and mobile illustration workflow in Milan with Adobe Italia during the presentation of the Adobe Creative Cloud 2015
Character design Workshop in Verona and Brescia for Faber Castell
Character design Workshop in Vicenza for Faber Castell during Illustri Festival 2015